Is It Time to Reconsider Blotting Linens? Your Hot Weather Vacation Says 'Yes'
We were in Greece. The year was 2001.
It was the year that everything changed. And yet, we hadn't approached that day yet. July 2001 was an innocent time in retrospect.
We flew to Rome and then caught the ferry from Brindisi to Corfu to start our Greek Isle adventures. We danced Bouzouki in Corfu and partied to Get Ur Freak On in a packed club on Chios.
Athens was kind of a nightmare—I got my wallet stolen from a pickpocket. The situation clouded my stay on Santorini because I felt stupid and had no money. My friends were spotting me the cash in the meantime.
Santorini was glorious—still one of the most beautiful islands I have ever seen in my lifetime of visiting islands. The hike around the volcano and the refreshing chill of the crystal-clear Aegean Sea are most prominent in my memories. You can see dolphins leap across the waves, which recalls mythological beasts and seaborne sagas.
One thing that the pickpocket in Athens did not steal out of my purse was one of those powdered leaflet matchbooks that we all carried around to "control the shine." We probably bought them at Urban Outfitters. And, believe it or not, we actually did use them. I remember wiping my brow with one while slipping upon the marble at the Parthenon. Athens's hot sun and high humidity in July will have you sweating more than usual.
By the way, they are called blotting papers or blotting linens. I might start using them again now that I could use a little powder and a fond memory of one hot summer with friends.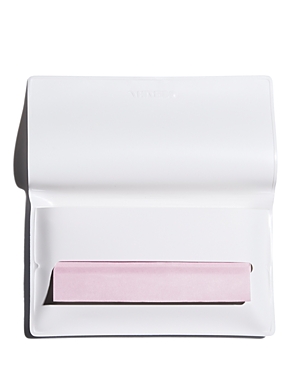 Shiseido Oil-Control Blotting Paper
as of 25 January 2023 12:31 pm
Shiseido Oil-Control Blotting Paper-Beauty & Cosmetics
Last updated on 19 September 2023 5:46 pm