With the release of her new album "1989" and single "Welcome to New York," Taylor Swift has crossed over from being a poster girl for Nashville to being a welcome ambassador for New York City.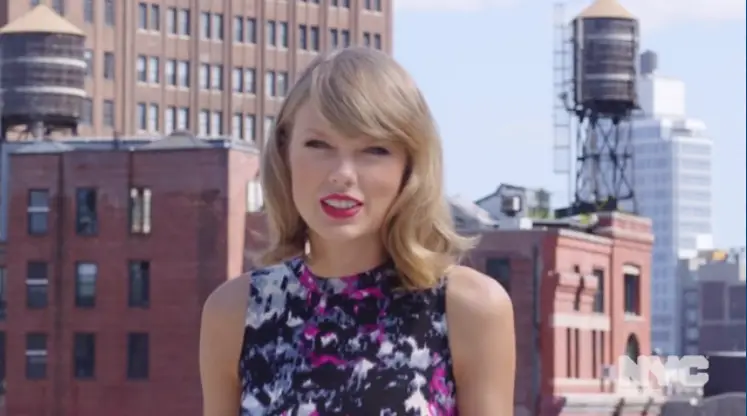 Many in New York are calling this a questionable choice, as T.S. is a newcomer.
In Swift's defense, that's kind of what ambassadors do. An ambassador is "a diplomatic official of the highest rank sent…on a temporary mission."
Swift is one of the world's best-selling artists of all time. Plus, one of the great things about New York is that it's a big salad bowl full of people from all different cultures and places, including the South (or, in Swift's case, Tennessee by way of Pennsylvania).
I love Taylor Swift. I find her music infectious. Welcome to New York continues in that tradition. But her lyrics game has really dropped off!
Where's the descriptive prose, as found in tracks like "Tim McGraw," "You Belong With Me," or even "22"? The Nashville Songwriters Association (NSA) gave Swift her sixth Songwriter of the Year award in 2013–a record. I can't imagine Swift will win any songwriting awards, much less inspire people to come to New York City, with these lyrics:
(An aside to those of you who are not Taylor Swift: You think New York is waiting for you? Have you ever paused for a second in the bagel line or on the sidewalk? New York City's not waiting for anybody!)
NSA vs. NYC
Not only that, but Swift's "Welcome to New York" is so bland, so void of anything that makes me think of New York–save for the word "village"–that I have to wonder if the New York City Taylor Swift is talking about is the same one I have visited (and fell in love with) on numerous occasions. Oh yeah, it isn't.
"Welcome to New York" just reminds me of how watered down New York City: The Brand has become. It is the Bubba Gump Shrimp Factory in Times Square of New York songs, while "Empire State of Mind" and (reaching way back) "New York, New York" are the hitting a grand slam in Yankee Stadium (or even Citi Field, if you must) and coming out for a curtain call of New York songs.
With Taylor Swift flush with money, it's doubtful she'll ever have to high-tail it out of the Big Apple because she just couldn't hack it. It's unlikely that Taylor will pen any Goodbye to All That songs, as she will never need to break up with New York City. And that's too bad because breakup songs are what Taylor does best.