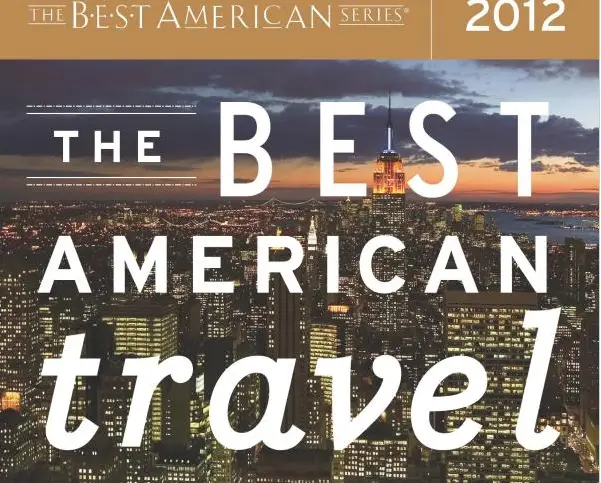 The Best American Travel Writing 2012 is out.
I started writing about travel just a few years shy of the debut, 12 years ago, of this annual series of the best travel stories from American publications. For most of the last dozen years, I have treated myself to the BATW, usually at Christmas time. It's a professional expense, yes. But the book also gives me insight into the sort of travel writing readers are responding to, which places are being written about, what their angles are, and which publications are still promoting and producing quality travel tales. Browsing the table of contents as well as the "Notable Travel Writing" in the back of the book provides a snapshot of where the best writing is being done and who is doing it.
The 2012 edition of the Best American Travel Writing features stories from Pico Iyer, Mark Jenkins, and Paul Theroux, among others. I've learned from World Hum (a publication I first learned about from BATW) that three of its stories made the notable mentions section.
For better or for worse, the majority of stories found in this year's Best American Travel Writing can be found online. Here are a few to check out before picking up the book. I really recommend buying yourself a copy, if not for the nightstand then for the virtual bookshelf.
And a few of the pieces listed in the Notable Travel Writing section: