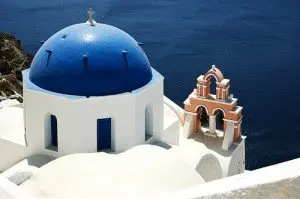 As long as I've been traveling and dreaming of travel, it is a surprise to me that I've never sat down and written out my travel life list. After all, one of the earliest goals I ever remember setting for myself was to visit Paris before I was 20. As an exchange student to Germany at 17, I accomplished my travel goal of seeing Paris – and a whole lot of Europe – well before my 20th birthday.
I've been traveling ever since. But it's never enough.
As I'm getting older and dealing with more responsibilities in my life, I realize that I may never get to fulfill all of my traveling fantasies. But my life list – or bucket list, if you will – will hopefully be a reminder of  the things I've got left to do. Of course, I'll probably pop in here from time to time and add things, too.
I hope that my list will spark you guys to comment below on some of the things that you'd like to do travel-wise before you die – or get too wrapped up in life to make a travel plan. Also, I should note that I was inspired to finally sit down and write this by one Spencer Spellman, the Traveling Philosopher, who himself is a southerner who dreams of seeing the world. Thanks, Spencer!
The List:
Visit Angkor Wat
Go to Bhutan
Go hang-gliding almost anywhere (strangely, I'm afraid of heights but this has always intrigued)
See the elephant sanctuary in Candy, Sri Lanka
Have my own travel show a la Rick Steves
Surf in Hawaii
Explore the Amazon
Go to a samba school in Rio de Janeiro
Learn to tango in Buenos Aires
Attend the Westminster Dog Show in New York City 🙂
Practice yoga in Pune, India, with BKS Iyengar
Drive cross country across the United States
Take a cruise of Alaska
Enjoy a completely debaucherous weekend in Las Vegas – buffets, gambling, spas, shows, the works
See all of the Greek Isles
Attend an opera in the ruins of the Terme di Caracalla in Rome
Visit the Hermitage and St. Petersburg, Russia
Stay in a castle in Scotland (Madonna's preferably)
Snowboarding in Zermatt, Switzerland
Live in all 20 of Italy's regions for at least a month per region
Binge on sushi in Tokyo
Watch the Macy's Thanksgiving Parade from the window of someone's apartment, mimosa and/or bloody mary in hand
Visit the bourbon distilleries of Kentucky
Go to all three Triple Crown races – Kentucky Derby, Preakness Stakes, Belmont Stakes
Visit all of the historic and/or worth-seeing MLB parks – Fenway, Wrigley Field, etc. (no Arizona, no Tampa Bay)
See the manatees in Florida and meet a koala bear in Australia
Dine with Anthony Bourdain in France
Visit more Native American reservations. I've only visited one, that of the Santa Clara Pueblo in New Mexico
Go to the Galapagos Islands
Spend time on a gorilla preserve
Overnight and dine at the Hotel Mamounia in Marrakech
See Jerusalem and the other historical wonders of the Holy Land
Visit Petra in Jordan
See the wonders of ancient Mesopotamia in Iraq (if there are still any to see)
Travel the Silk Road
Eat lobster in Maine
Travel back in time and see the giant Bamiyan Buddhas of Afghanistan
See a volcano erupt (from a safe place, of course)
Go to Mardi Gras in New Orleans
Sleep in the Lincoln Bedroom in the White House
Visit some of America's great cities that I've yet to see: Chicago, Portland, Seattle, Minneapolis, L.A.
Live in Istanbul
See the Great Wall of China
See the Pyramids of Giza
Spend Queen's Day in Amsterdam (a supposedly great party)
Drive a convertible Ferrari on the Autostrada in Italy while wearing Tod's driving moccasins and Dolce and Gabbana sunglasses (a girl can dream…)
Learn how to drive a stick shift (my lack of knowledge on this part makes renting a car abroad almost impossible)
Take a guided tour of Rome on the back of a Vespa, preferably with a Gregory Peck look-alike. This tour may take a week or longer as there are *many* sites to see in Rome. LOL
Take a culinary tour of Mexico
See Prague, particularly the Jewish cemetery
Go to an Olympics – at least the opening ceremony
Photo © Wolfgang Staudt