After 20 Years of Freelancing, These Are the Tools I Can't Live Without
Are you a freelancer? Well, if you aren't yet, you may be soon.
Layoffs are happening by the week, especially in tech and publishing. And more and more disgruntled workers are starting to compete for whatever is left of the better-paying and more interesting projects on Fiverr, UpWork, and the like.
I know how it feels to be laid off. It's part of the reason I've maintained a side career in freelance writing all these years after my first dot-com layoff in 1999. Though most writing I do these days I do for myself (earning through affiliate partnerships and ads), I am still at my computer typing away and always looking for better processes and more efficient ways to do things.
With that in mind, I wanted to suggest some hardware and software that I have found the most useful of anything I use day in and day out. While my list of must-have freelance tools includes both free and paid products, all are weighed on their usefulness when it comes to reducing keystrokes, staying more organized, and making the most of my time in front of the screen.
4 Must-Have Tools for a Digital Freelancer
The most important product you need as a freelancer is a fast computer. Duh. I love my 2019 MacBook Pro and I loved my 2011 MacBook Pro before that. I recently fixed my kid's very slow Acer computer by adding more RAM.
If you're going to upgrade RAM or make any. other computer upgrades, let me also suggest you get this kit of mini-screwdrivers.
Ok, now let's get to the digital downloads!
Clipy
Desktop app; one-time payment
Clipy is a paid desktop application that may be offered under different names, depending on if you use Mac or PC. The clipboard manager I use is Clipy for Mac which it allows me to save snippets of text that I may use all the time.
For example, I might have a folder of my favorite hexadecimal codes for my website. Or, I might have groups of meta tags that I may use a lot. Any bit of text that you may input into forms or code can be siloed here for later use.
I also love this desktop app's ability to save the last 30 things that you have copied or cut from what you are writing. It has been a lifesaver so many times.
Canva Pro
Desktop/web app; subscription
I should not even have to tell you about Canva since the drag-and-drop graphic design site has become such a hit over the last several years. But Canva is the real deal. It is my go-to software for almost everything now—from social media graphics to designing my resume—so I think it is very much worth its yearly subscription price. Canva has expanded its offerings recently, so make sure you check them out.
OneTab

Chrome extension; free
OneTab is a browser extension that I rely on whenever I want to quickly save a tab group or shut down my browser. Just click on the funnel icon in your Chrome or Firefox browser tray and all of your current tabs will be saved as a list in a single tab. You can save and lock that list for later use, something I do with several groups of content that I want to open at the same time (e.g., a group of tabs that I need to use for a client's project).
Thirsty Affiliates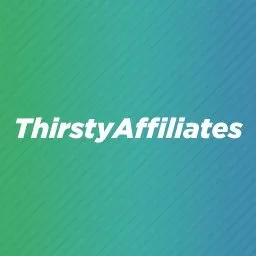 WordPress plugin; subscription
I am probably going to write a post dedicated to the Thirsty Affiliates plugin. But until then, I will sing its praises here.
This paid affiliate link manager is a necessity if you plan to get into adding affiliate links to your WordPress website. Thirsty Affiliates is useful for cloaking your long, ugly affiliate links. But it's essential if you are going to have a large site with lots of opportunities to link to affiliate products and brands. Use the plugin to manage your many affiliate links, update them in one place, and begin to build a robust recommendation engine that begins to pay for itself.
To Recap
Save yourself some time as a freelancer or frequent computer user or blogger with these free and premium downloads for your laptop:
Have 10 minutes? I'll make you a designer! | Canva for Beginners + Small Business 2023
WATCH this next: https://youtu.be/q0nSOsG4sa8 Have 10 minutes - let's learn Canva! The best part, it is FREE! This video is ...
$11.97
in stock
2 new from $11.97
2 used from $12.76
as of 4 September 2023 4:47 am
$24.11
$29.99
in stock
6 new from $24.11
1 used from $33.77
as of 4 September 2023 4:47 am
$8.99
in stock
2 new from $8.99
1 used from $9.82
as of 4 September 2023 4:47 am
Last updated on 4 September 2023 4:47 am
Do you have a favorite app, tool, or software that you use every day? Please share in the comments!