Is There Anywhere You Wouldn't Want to Travel To?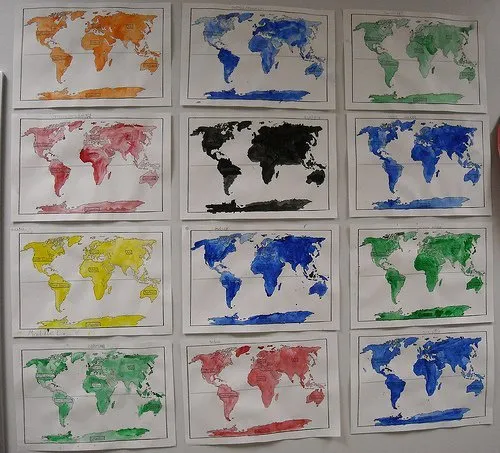 I've probably been thinking about this post ever since I learned that Bobby Flay doesn't like lentils.
While that may not instantly trigger in your mind the idea for a blog post about travel, I remember thinking, "He's a chef – he's not allowed to not like lentils."
But of course chefs have their likes and dislikes. While we expect regular people to love and hate certain food items, we typically hold chefs to a higher standard, relying on them to show us the versatility of the celeriac, the beauty of Brussels sprouts, or the depth of flavor of a plate of liver and onions.
The idea for this post came to me again today when I saw Pam Mandel tweet about her recent trip to Antarctica. Even when I was in college at American University learning from renowned and enthusiastic Antarctica specialist Dr. Jack Child or reading about Andrew Evans' now legendary Bus to Antarctica adventure, I admit to having only a mild interest in visiting the 7th continent at the bottom of the earth.
I feel guilty that the idea of Antarctica does not light a travel spark in me, much in the same way I feel guilty that foie gras just doesn't send me into throes of gustatory elation. Can I write about travel and not want to visit Antarctica – or anywhere else for that matter?
I realize that this may be a naive stance. Yet, at the same time, I know that my travel days are finite and it is doubtful I will visit every continent, let alone every country or major city. Why not go back for seconds on a place that I do like, getting better acquainted with its streets, people, nature? Berlin, Brazil, and San Francisco are just a few of the destinations I'd like to taste again.
Is there anywhere that you wouldn't want to travel to or somewhere that just doesn't thrill you? If you're a travel writer, would you admit as much? I'd love to have your feedback in the comments or via Twitter.
Photo © perspicacious.org