Talking Tech for the Holidays – #sonyholiday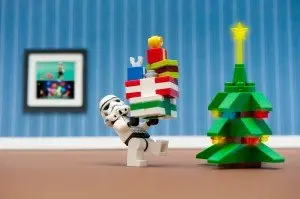 I am no stranger to writing about technology on this blog. While MissAdventures started out as a sort of diary-cum-travelogue, it has evolved to include all sorts of interests and life events – writing, parenting, social media, gadgets, men, apps, clothing, and even baseball. One of the most popular posts I've ever written on here was about returning my Kindle. Mind you, it was the first generation Kindle – pre-iPad – and I was smitten with my iPhone at the time.* I've even done a few reviews of products sent to me by PR firms, notably the Vinturi wine aerator, which, coincidentally I just used last night after a soft cork popped into a freshly opened bottle of red and I needed to filter the bits out.
Well, the time has come for me to write about tech again, as well as revitalize this poor, neglected blog. For the next few weeks, I will be reviewing a few products for Sony – the Sony VAIO S Series laptop and the Sony Cyber-shot (DSC-WX9) camera – both of which Sony offered to me for review. Simultaneously, I will be using and evaluating Microsoft Windows Live Sky Drive, Microsoft's cloud service that syncs with Microsoft Office. The idea is that I will test these products throughout the holidays, write about my findings, and Sony and Microsoft will get in me (and the several other bloggers who are doing this) some really cheap, viral marketing. Indeed, Sony offered this opportunity with a very "soft sell" approach. For example, they didn't even suggest a Twitter hashtag for this whole process. So, I thought, "What the hell? This could be fun."
Plus, I have plans.
What could those plans be? Well, you'll have to stay tuned to find out. By the way, I am officially coining the hashtag #sonyholiday for my tweets about this project. Feel free to follow me on Twitter for my take on Sony's VAIO and Cyber-shot and Microsoft's Live Sky Drive. Maybe I'll love them, maybe I'll hate them. But I can promise you that I will be fair-minded throughout the course of this assignment.
Thanks for tuning in. I hope you'll come back and check out my subsequent posts.
*Note: I still have neither an iPad nor a Kindle. Oh, Santa!
Photo by Flickr user kwl