Andrew Evans, National Geographic Traveler's Digital Nomad, talks about his media diet.
Pam Mandel of Nerd's Eye View talks about her media diet and discusses the importance of staying focused on the work, not the reward.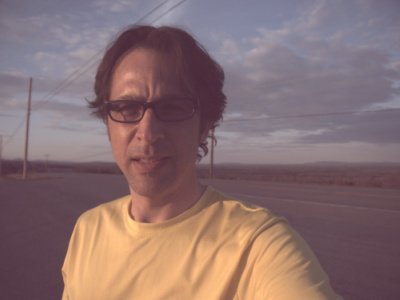 A series that asks travel and food writers about their media consumption and how they structure their writing days, find sources, and deal with information overflow. Inspired by The Atlantic Wire, but with a travel, food, and culture focus.
Robert Reid recently left his job as the U.S. Travel Editor of Lonely Planet "to pursue my own writing and see if I have a book in me." His work has been featured in the New York Times, World Hum, ESPN, Perceptive Travel, CNN, and BBC.com, among other outlets and Mashable listed him as one of the Top 15 travel folks to follow on Twitter.
How do you get started with your day?
I'm not a very interesting person before 10:30 in the morning. Like most people, I'd guess, I make coffee and check email and flip through Twitter. It gives me pleasure to let the morning be quiet for awhile, just standing and listening to the coffee percolate. If something catches my eye on Twitter, I'll follow the link. But I've learned I don't need to know as much as I used to.