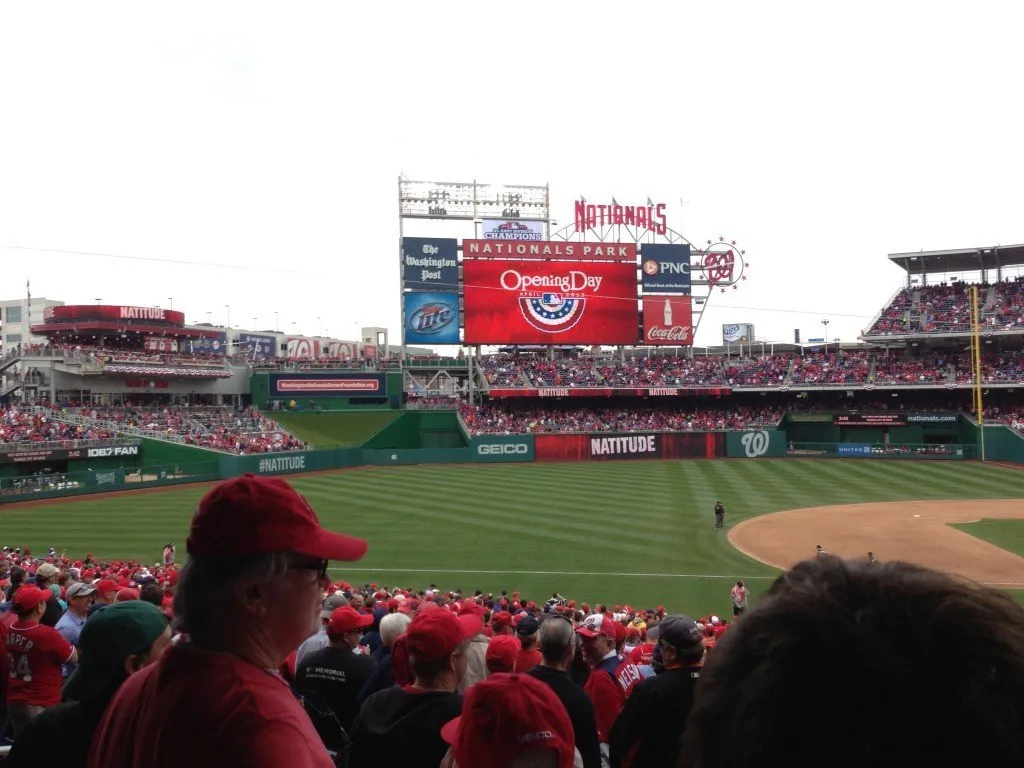 "Do you mind if I interview your little boy for The Washington Post?" asked a sandy-haired man in a jacket of the same color. We were all standing in front of the gates of Nationals Park as crowds were streaming in for the opening game of the season. Dante was wearing a bright red National cap embroidered with a "W," and was looking very much the part of the young baseball fan.
"Sure," I said, then turned to Dante and asked, "would you like to answer a few questions for this man?"
"Do you have tickets?" Dante squealed at the man. "Where are the tickets? WHERE ARE THE TICKETS?"
I looked up at the reporter and told him we were still looking for a pair of tickets. It was a beautiful day, the best you could hope for on April 1. The sun was out, temperatures were in the low 60s. It was the exact opposite weather I expected for Opening Day, which is one of the reasons I hadn't bothered to order tickets in the first place. When I realized that Dante had the day off of school, I made a decision mid-morning that we would take the Metro down to the ballpark to see if there were any standing-room-only tickets. "Maybe we will get lucky," I thought.
Dante's line of questioning continued, "We NEED tickets! Do you have the tickets?"
The reporter looked at me blankly, clearly wondering why he wasn't the one asking the questions.
"He's autistic," I offered. It's never the first phrase I utter about my son but it comes in handy to explain behaviors that others perceive as odd. "He's autistic, but I can help him answer the questions if you still want to interview him."
"Come find me when you get tickets. Good luck!"
The journalist had struck out. He was there to report on the excitement of Opening Day at National Park and our twin sob stories of a boy with autism having no ticket to get into the stadium were not what he was looking for. (more…)